Pastor Matt Johnson
I am so thankful for the godly heritage God has given me. It was my mother who played a huge role in leading me to a saving knowledge of Christ. It was my father who gave me a passion for local church ministry. I believe that God called me into ministry during my high school years but I chose not to obey and follow His call. When I started attending the First Baptist Church of Fowlerville in 1997, God began to soften my disobedient and hardened heart and I eventually surrendered to God's plans for me. I praise God for His patient working and leading in my life and I am humbled that He has placed me in this position of ministry at FBC Fowlerville.
My wife, Jennifer and I have been married since December of 2000. We have been blessed with six children who keep us very busy. I enjoy gardening, playing sports with the boys, and cheering on the Spartans of Michigan State University.
Pastor Mark Jones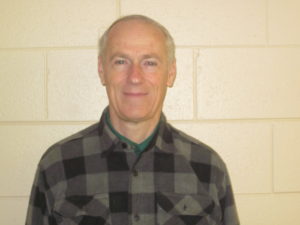 Tom Sartor
I grew up in a works based religion. At nineteen life was very empty for me. I thought there must be more to life than just going to work each day. From my childhood I knew about sin and that Christ died and rose again. My friend Dave explained the need for me to make a decision to trust Christ totally for the forgiveness of my sin. In the fall of 1972 I made that decision of faith to believe on Him. Later I read the verses that explained by grace you are saved through faith it is not of yourself but the gift of God so that no man can boast before God.
I attended Central Michigan University and a country Baptist church. I grew in my understanding of the Bible and walking in faith. I taught in a trade school in Detroit for seven years. God led me to get a one year Christian worker certificate from Bible school. I joined a mission agency and went overseas. I met my wife Edie. We served together overseas for twenty years. We have retired from overseas work and are now serving in First Baptist Church here in Fowlerville. I also work part time at an auto parts store.
Deacons

of Buildings and Grounds